Author
Marta Komorowska

Bartosz Koszałka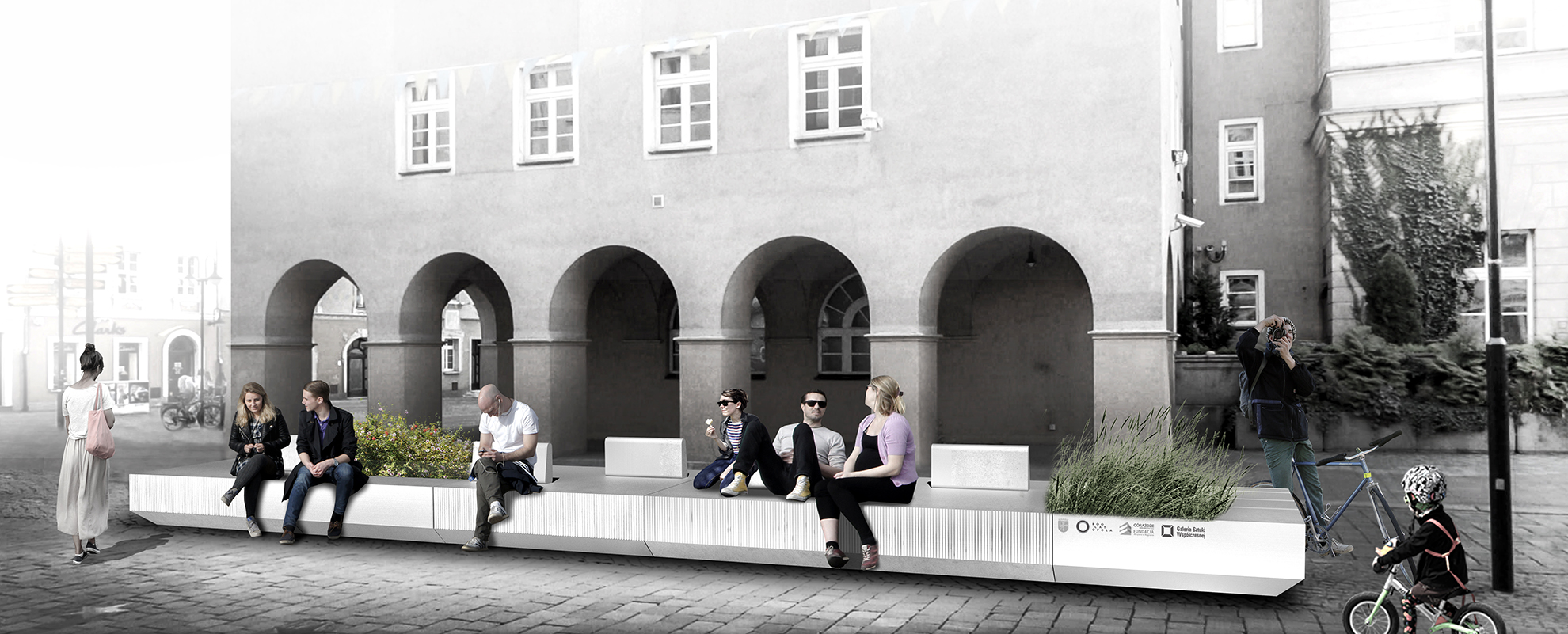 Move the sofa from the living room to the public square in Opole.
The urban furniture was designed in a spirit of minimalism with respect for the surrounding space. Elements of its form were inspired by the historic architecture of the Opole Town Hall and neighboring tenement houses. The modules are decorated in a subtle way with a pattern which refers to the arcades of a building located in the heart of the city.
The idea of the design was to move the sofa from the residents living room to the main market in Opole. Not only because of the convenience and comfort of the unit, but also that there will be social interaction between users of this piece of furniture, which is located on the main square of the city. The functions of "islands" are as diverse as future users.