Architecture
modular skyscraper 320 m height
Project
Vertical School of Architecture
Author
Marta Komorowska

Bartosz Koszałka
Status
honorable mention in international architecture competition for high-rise building – Architecture School in Dubai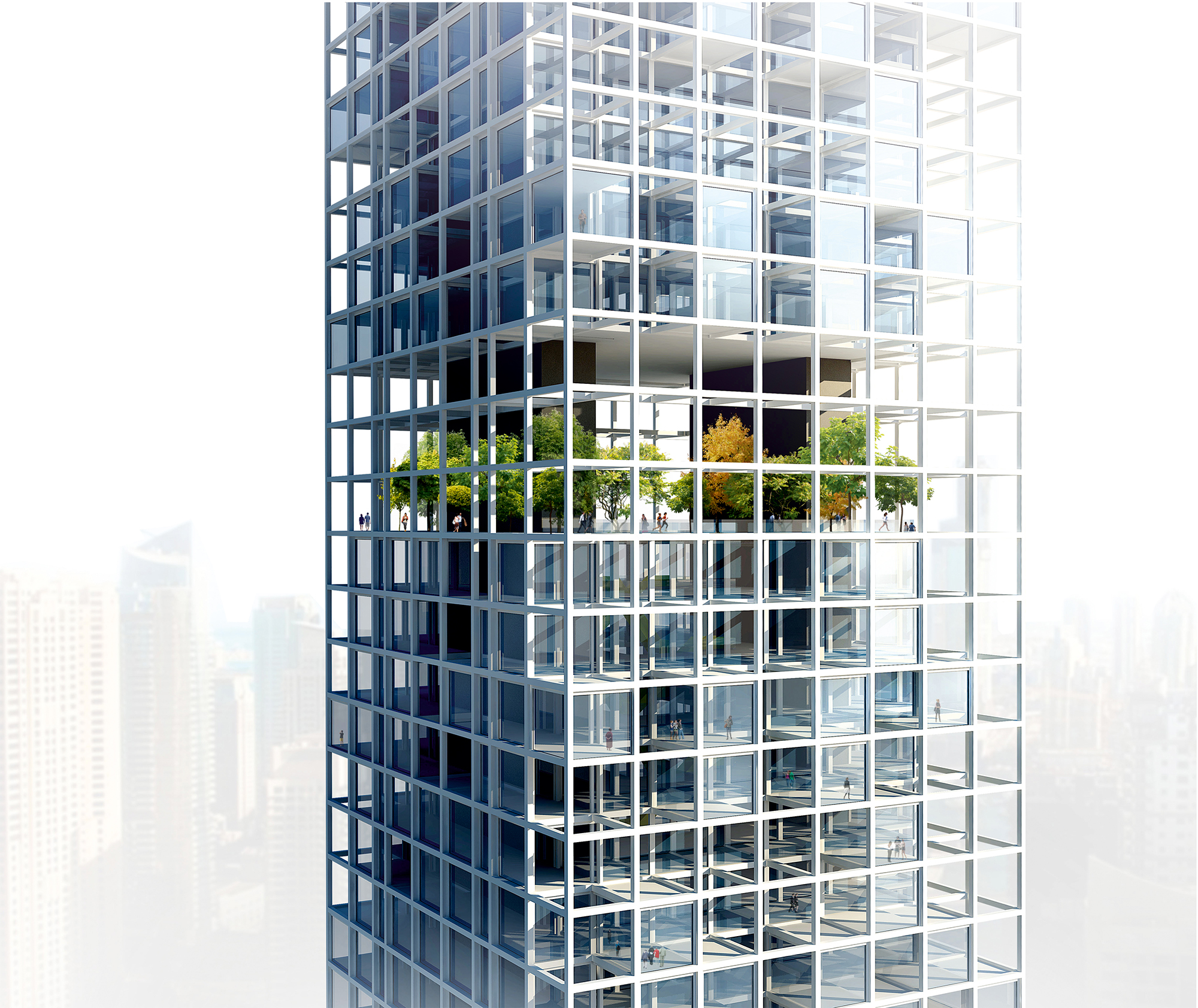 Honorable mention in international architecture competition for high-rise building – Architecture School in Dubai.
Responding to the question, how to create new face of architecture school, project has to answer how to transfer existing education scheme to 'vertical' one. The main aim of the project is to divide the plan area into three parts. The central one is responsible for vertical communication between diffrent zones. Open space, that is in the middle, creates possibility for students and professors as for visitors to interact, learn from each other and express their views . The next one is private area, which consists of learning zones – intimate study places.
Moreover, in order to achieve interaction between people in the building, areas for students and professors are mixed together on different floors to make it possible. Structure of the project consist of core, frame, permanent modules and movable cubes. Third part , cube modules can change their positions and can be adjusted into multipurpose space, making the plan more efficent and flexible. Structure of the building allows future expansion. If necessary, cubes can be added to create new spaces. Students will have the opportunity to design their own cubes, for instance, for the exhibition or to rearrange the space by moving modules and creating new spatial solution. It is a big challenge but it is a great chance to design by practice at school and to see how the building has changed after graduating. Skyscraper has 320m height with the possibility of further expansion.