Author
Marta Komorowska

Bartosz Koszałka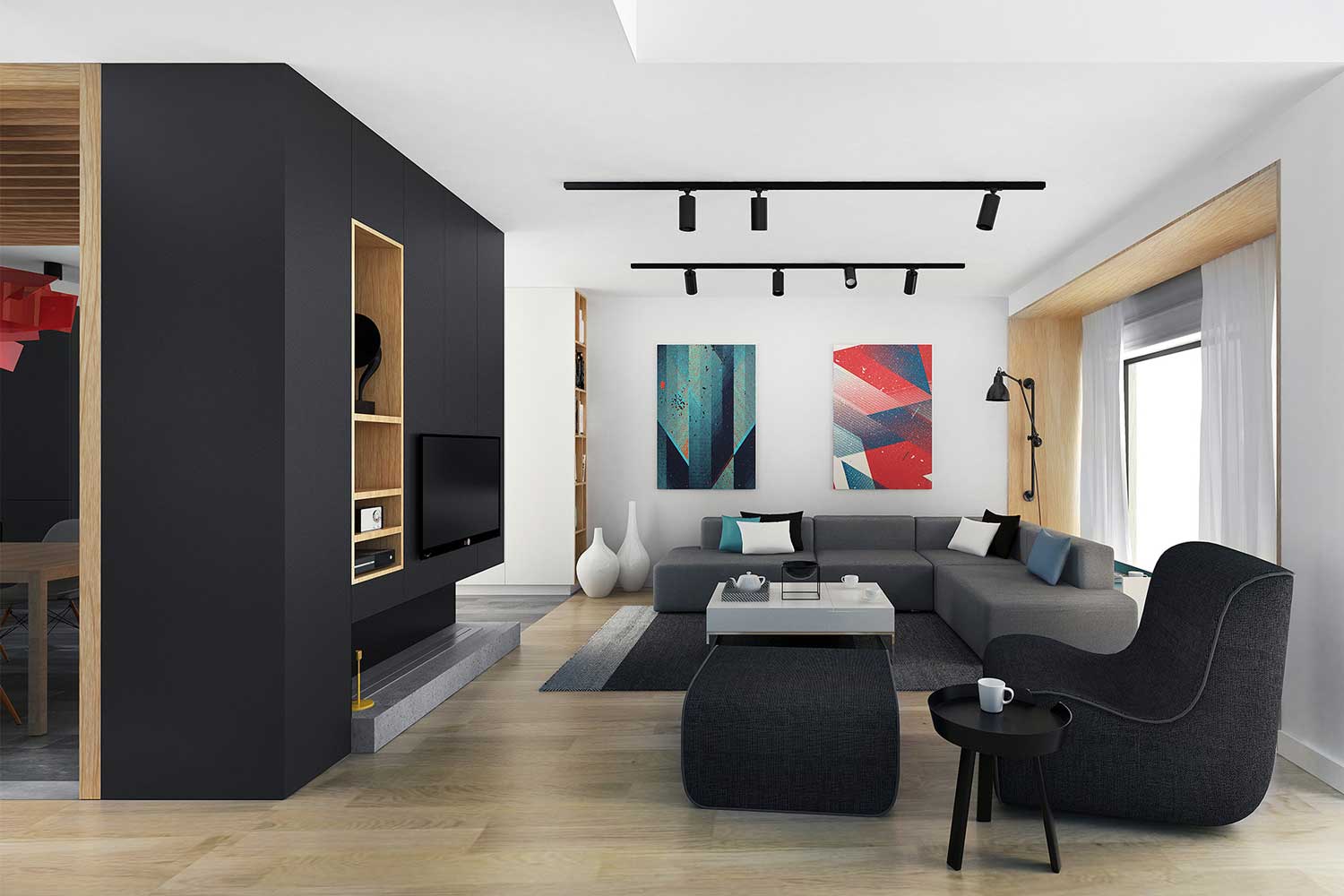 The interior design of mm2 house can be described as minimalistic with elements of industrial character
The interior design is determined by the long and narrow plan of the building. There is only one wall with fireplace that divide the space at the ground level. It is between dining area and living room.
White, gray and black colors dominates in the interior. This is our natural base that changes under the impact of intensive colors in decorations.
The space is zoned with the help of material on the floor, or with decorative, wooden beams attached to the ceiling and floor that are used as an openwork wall. And, it is the decorative bars that make this dining area so special and create intimate atmosphere.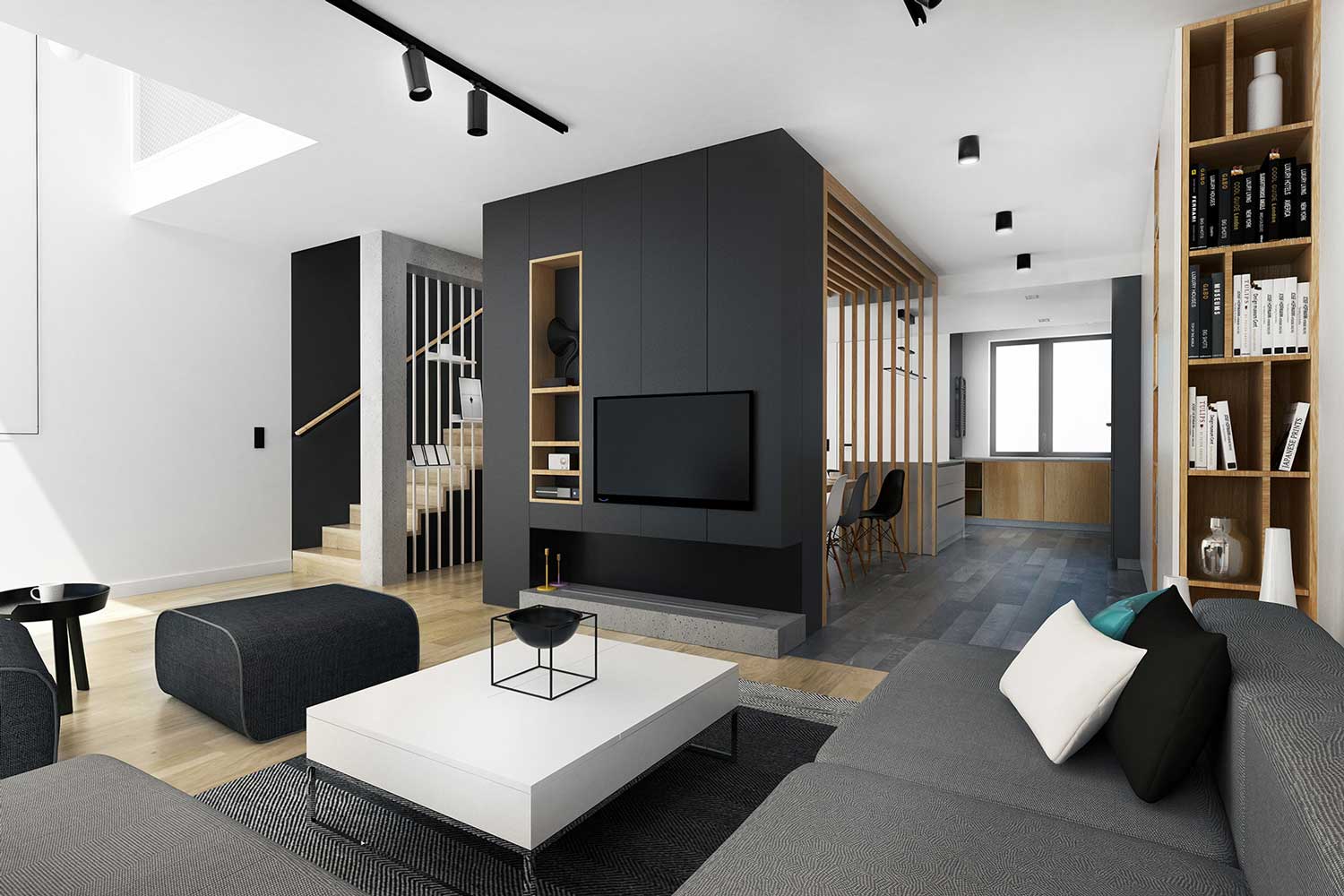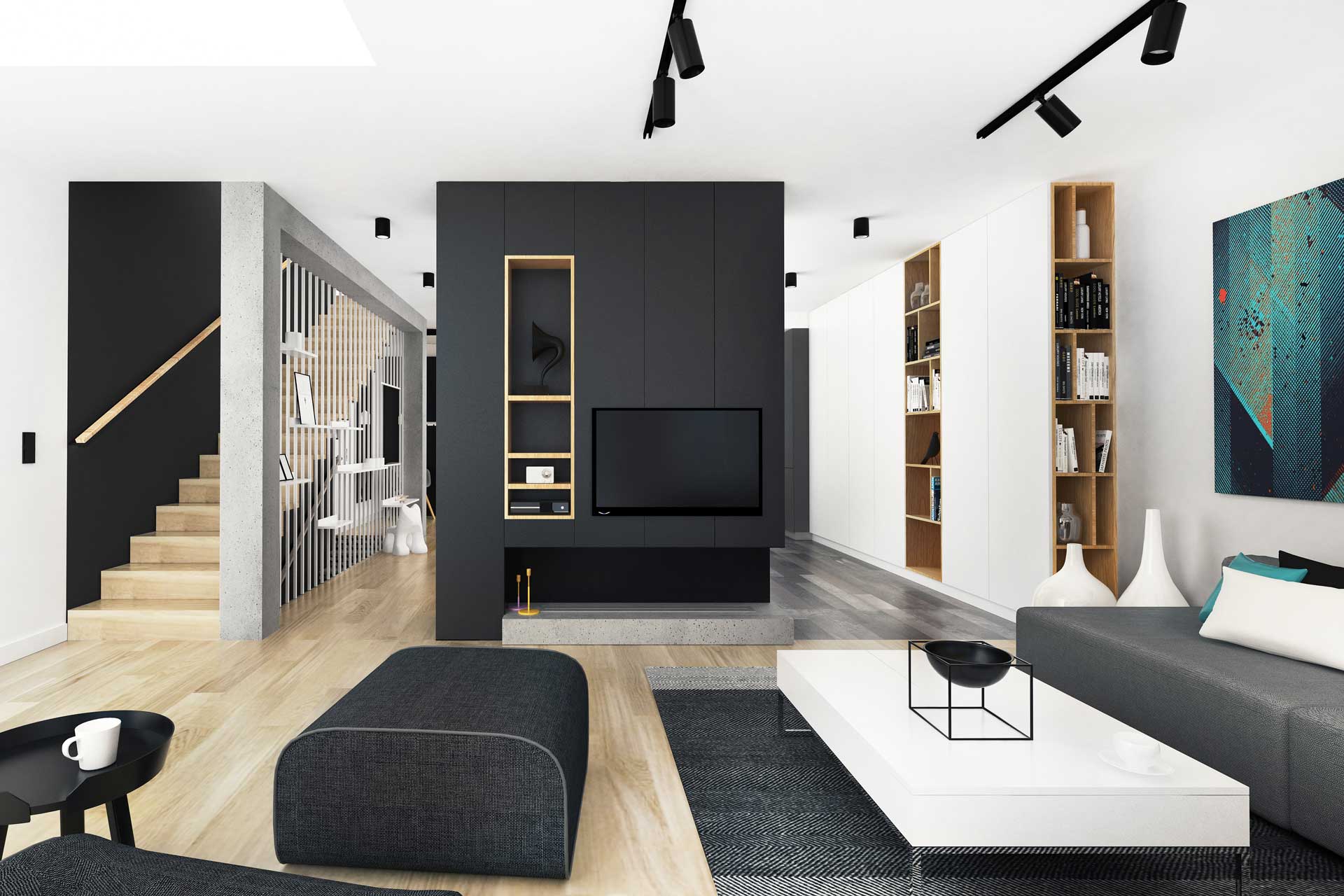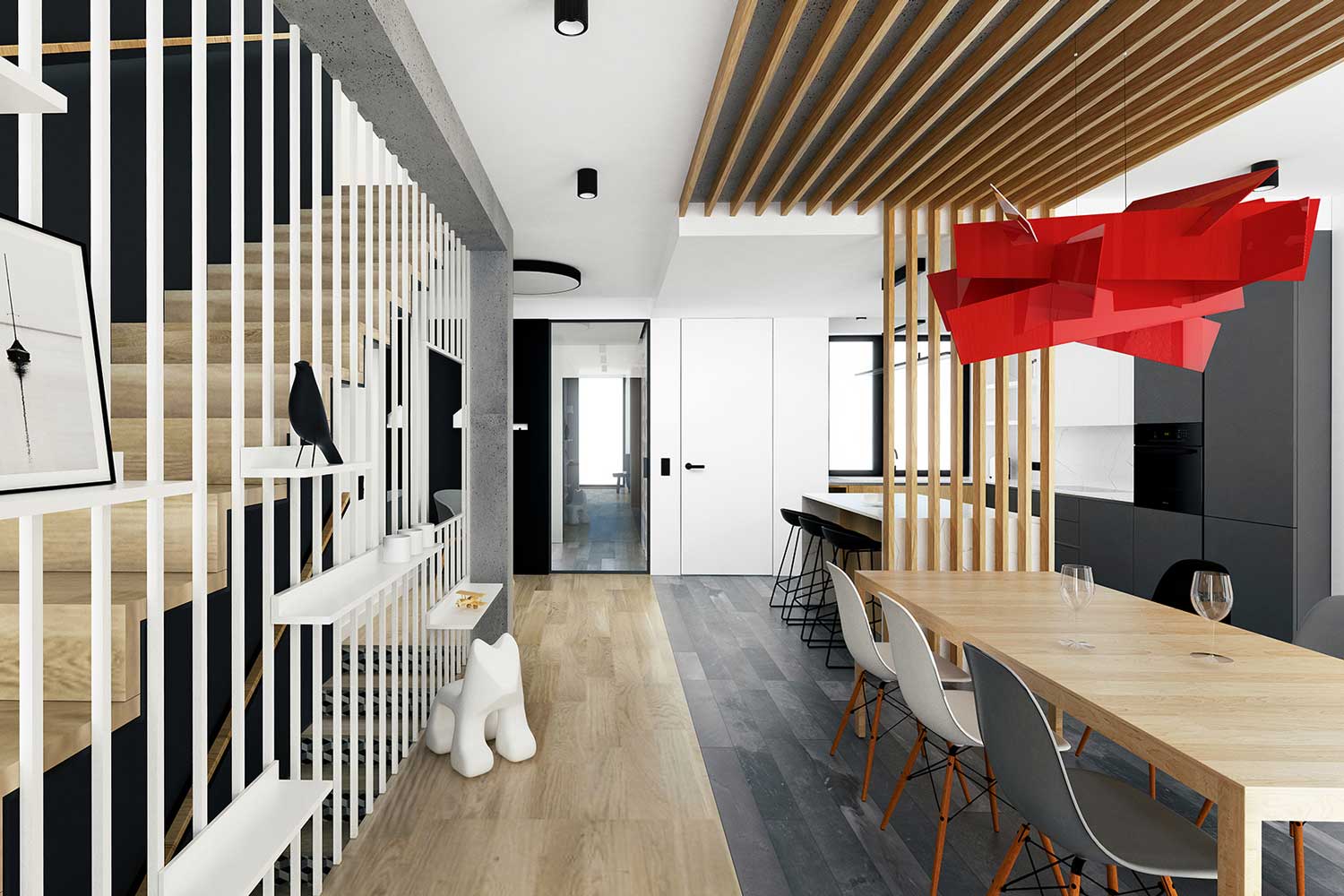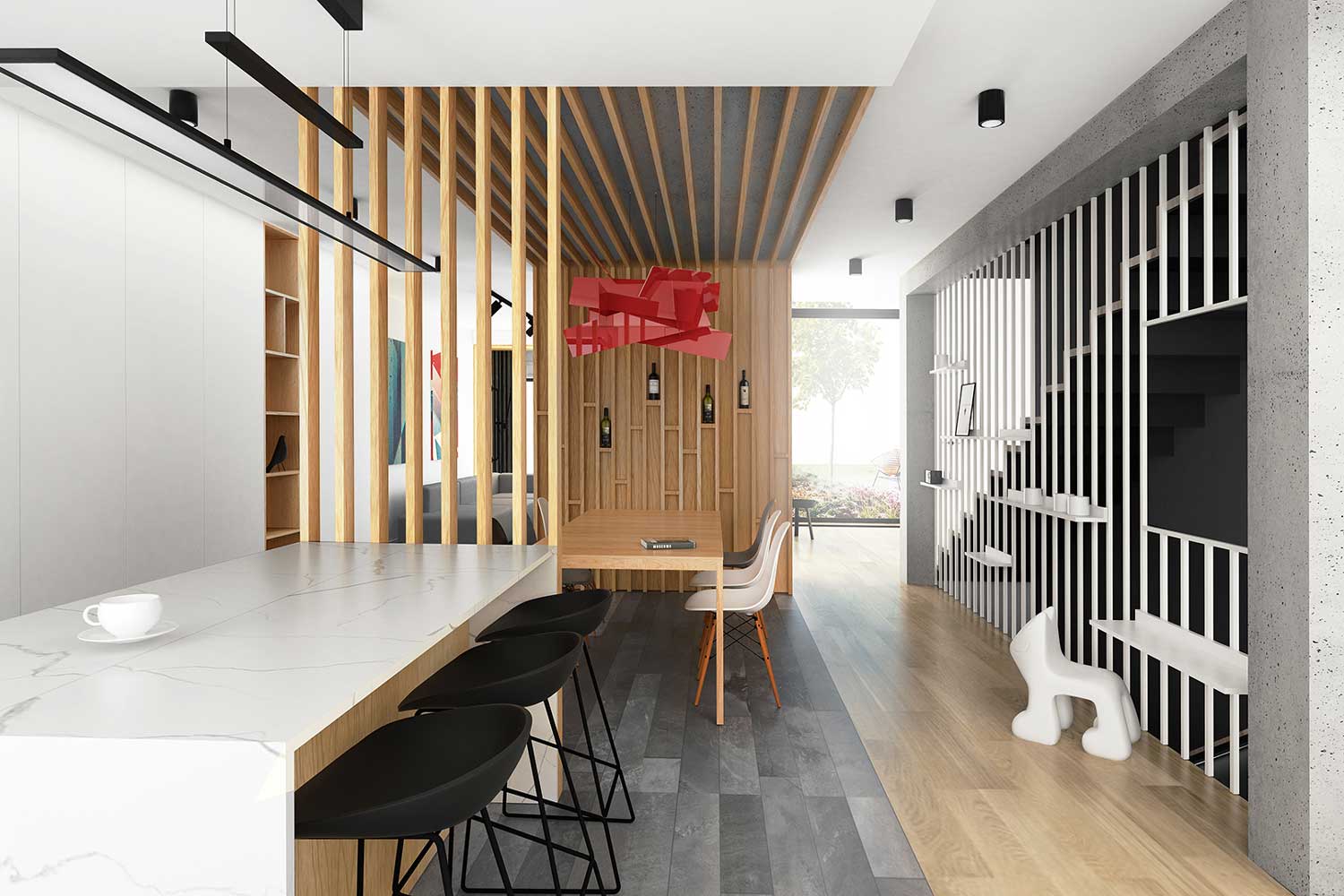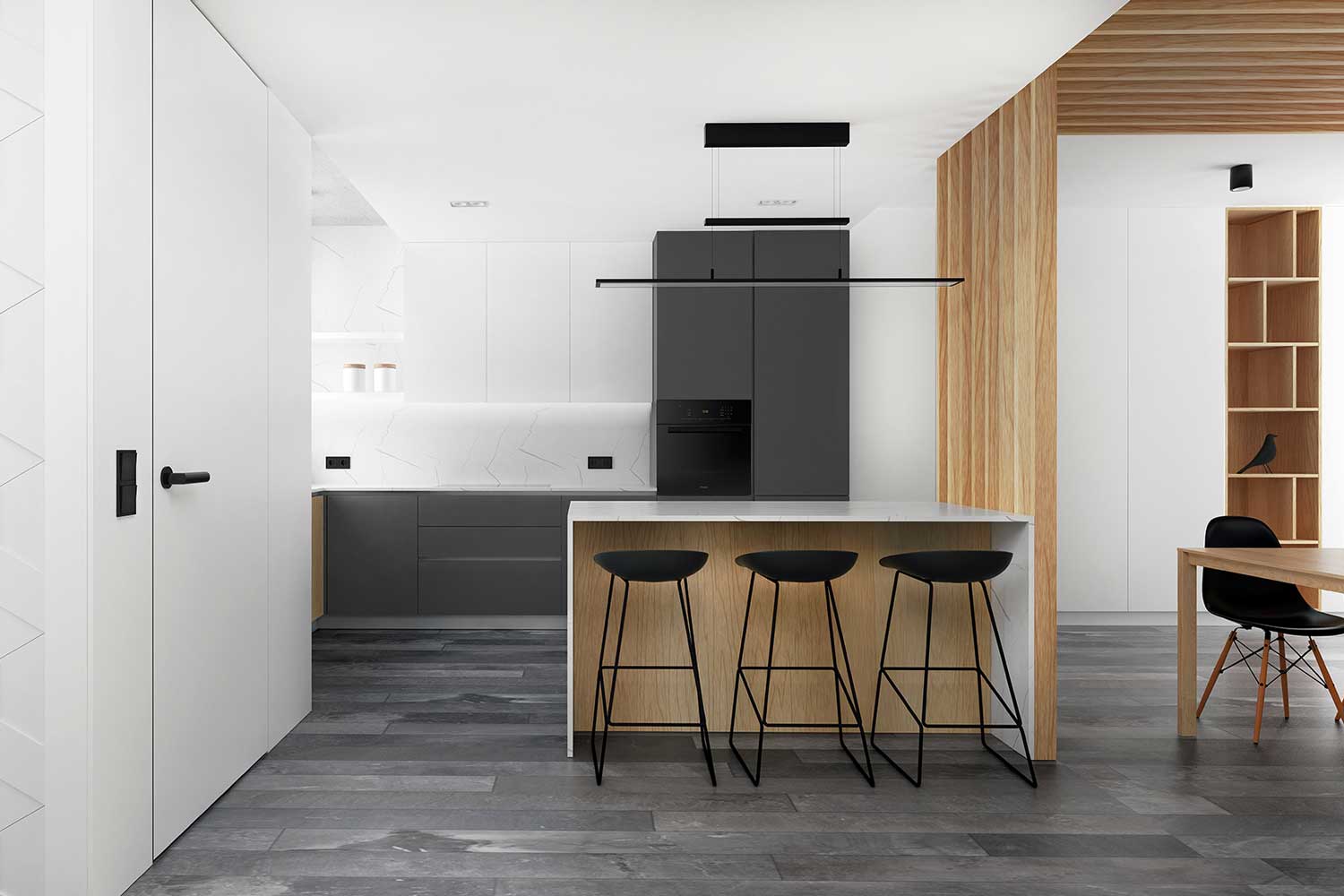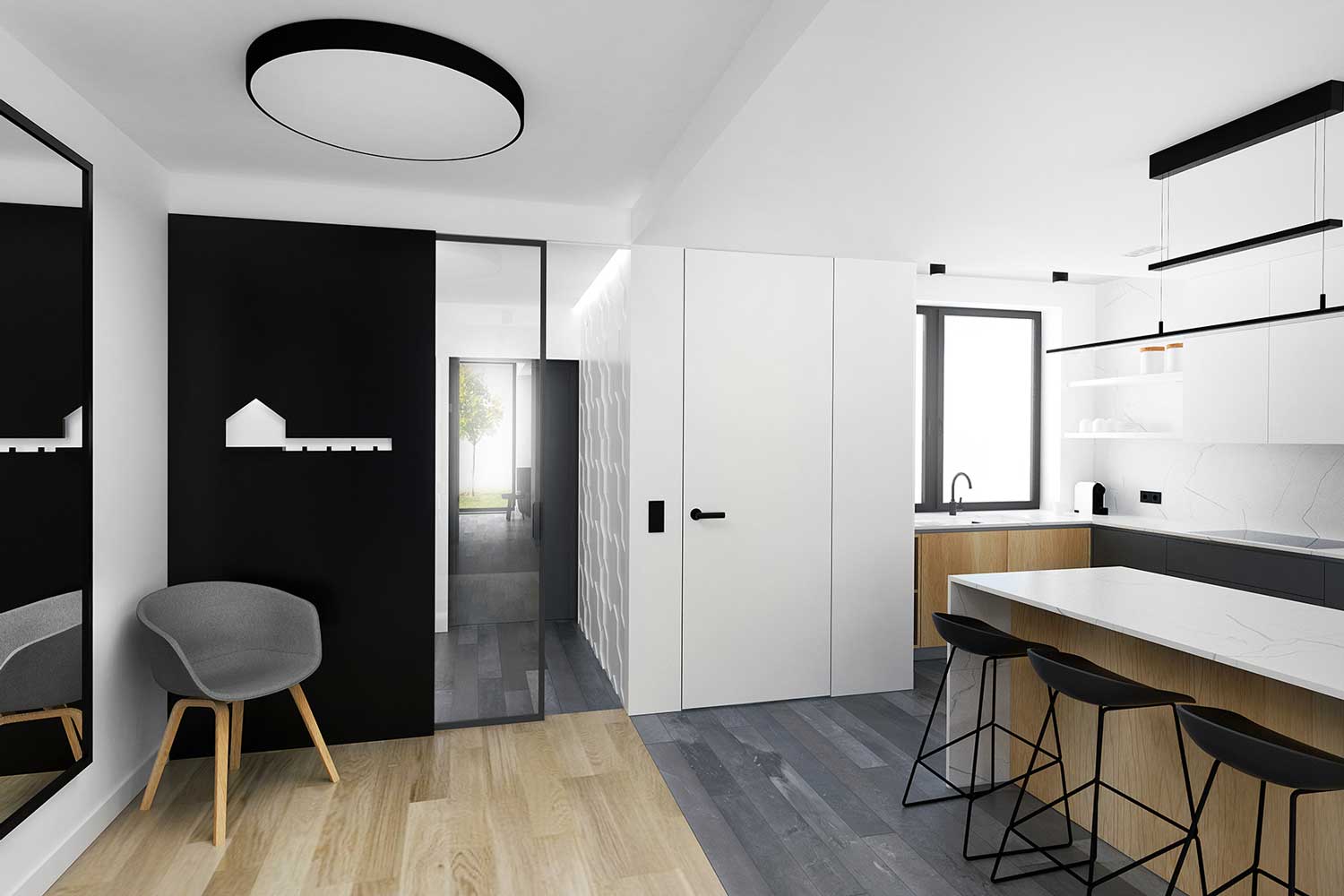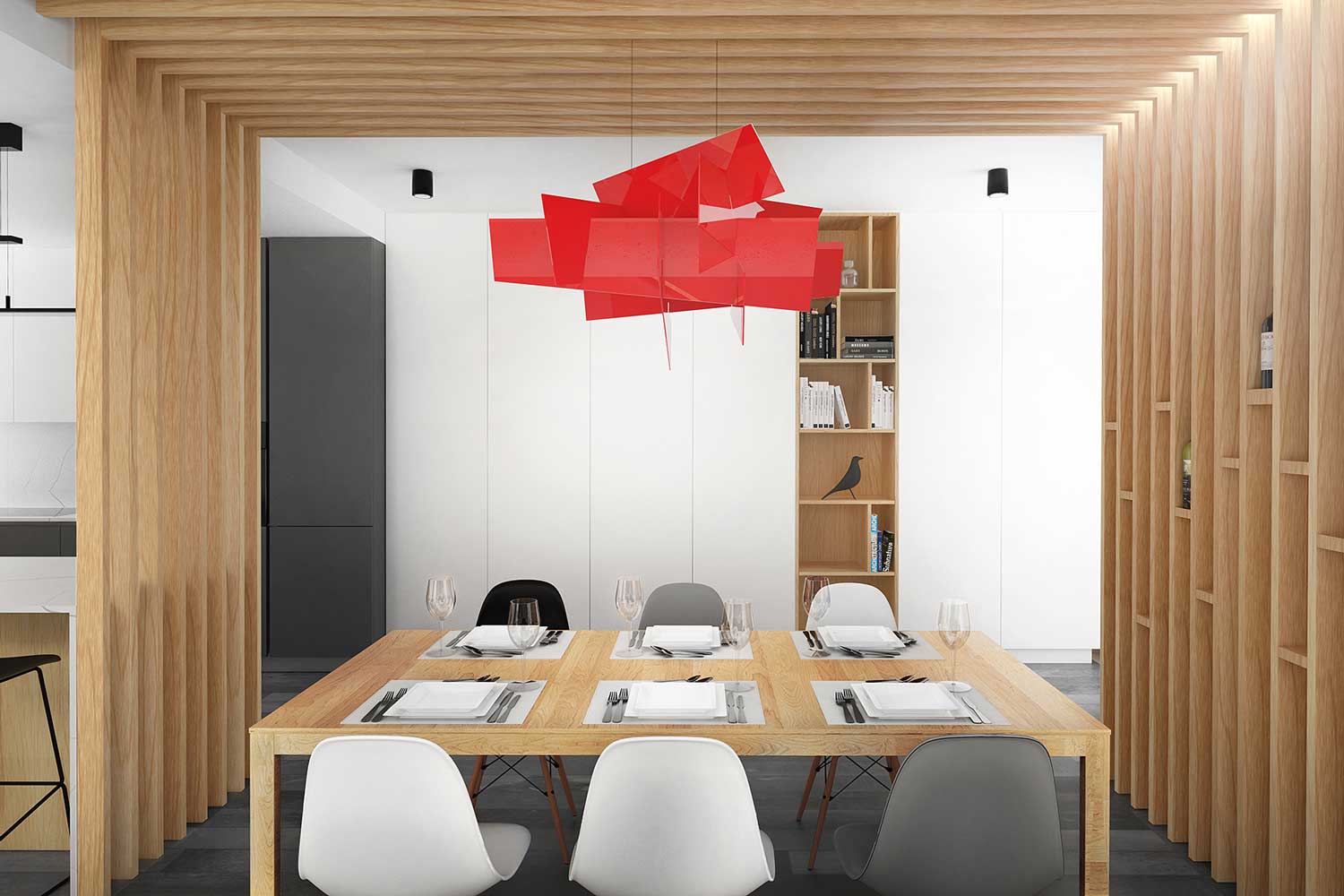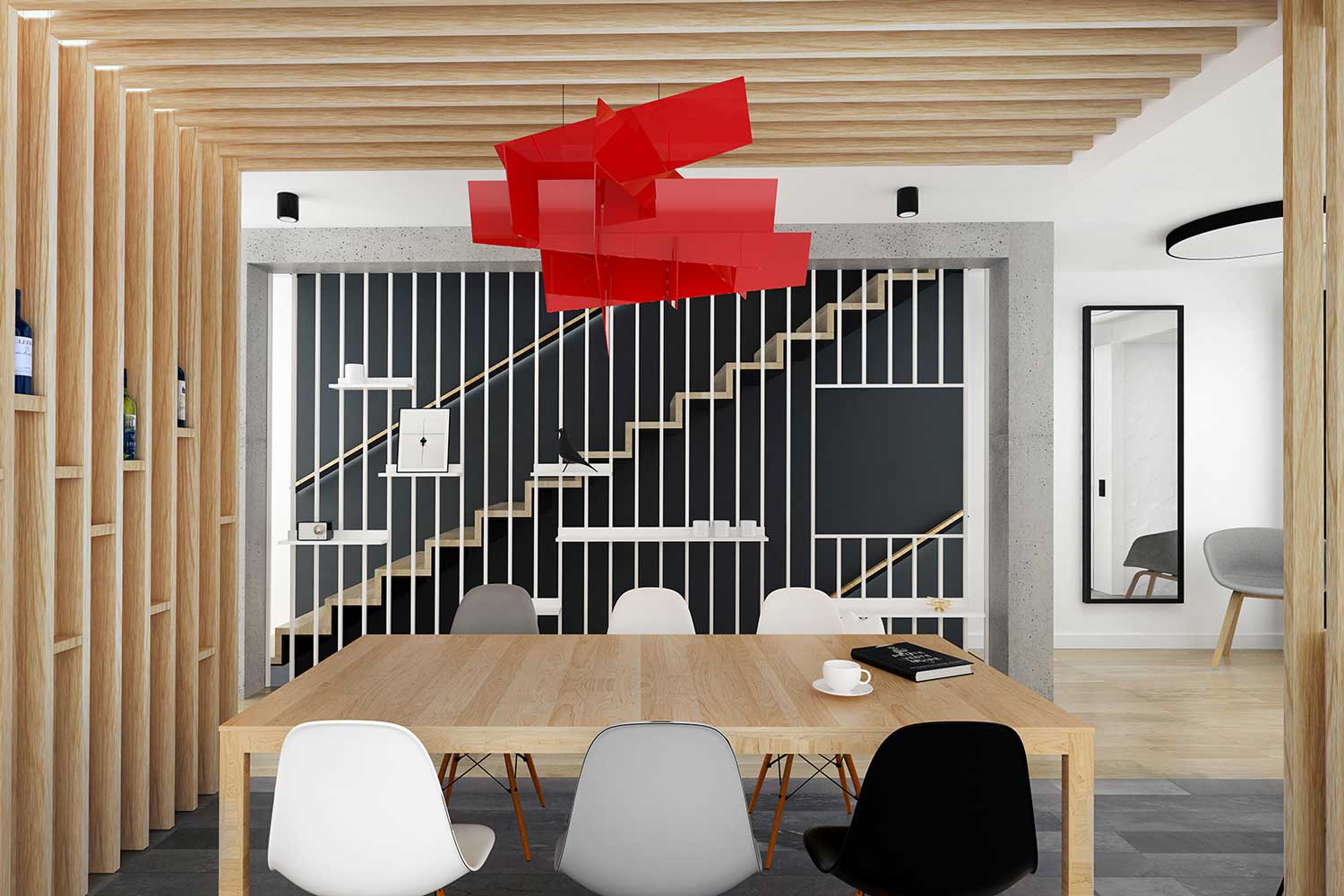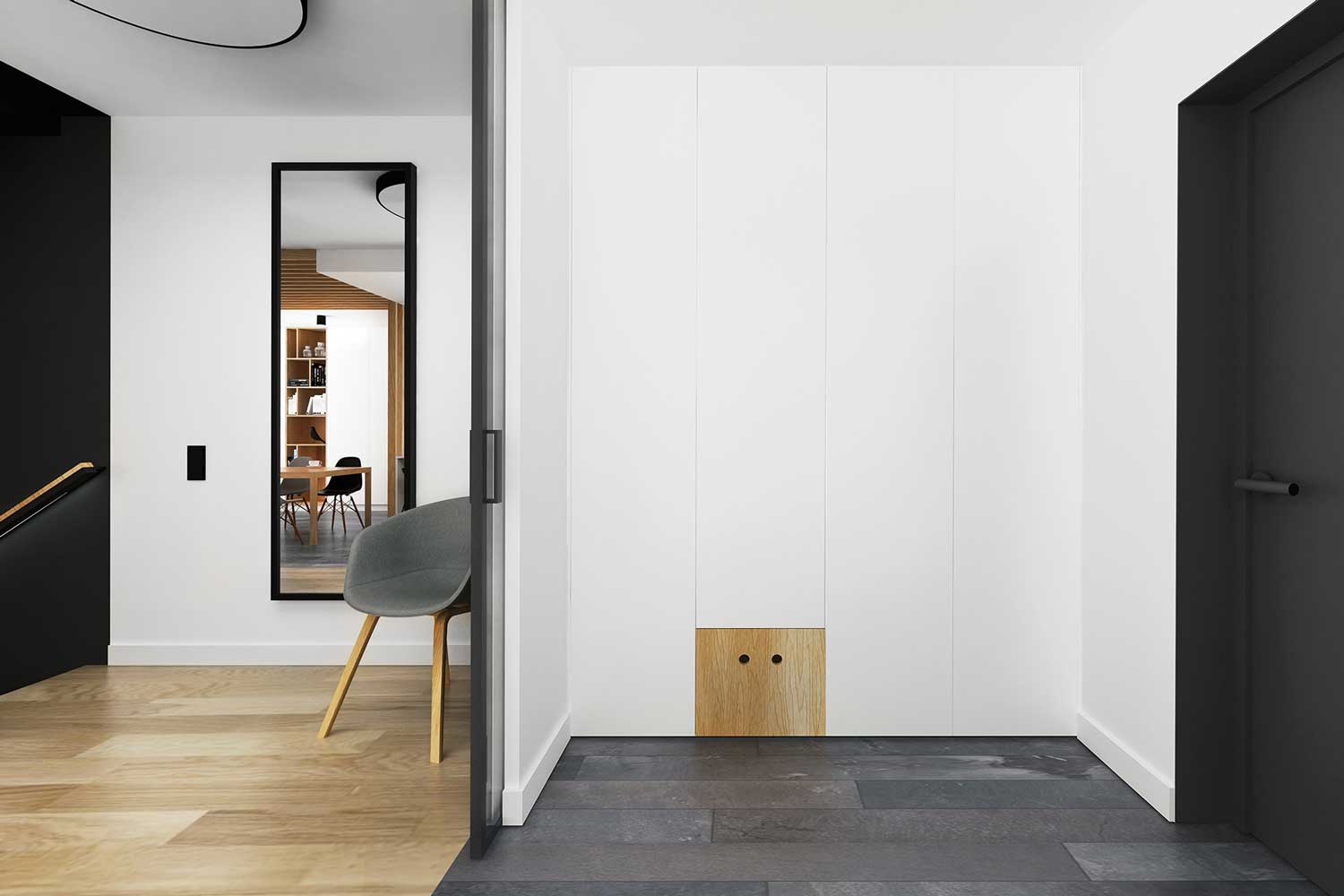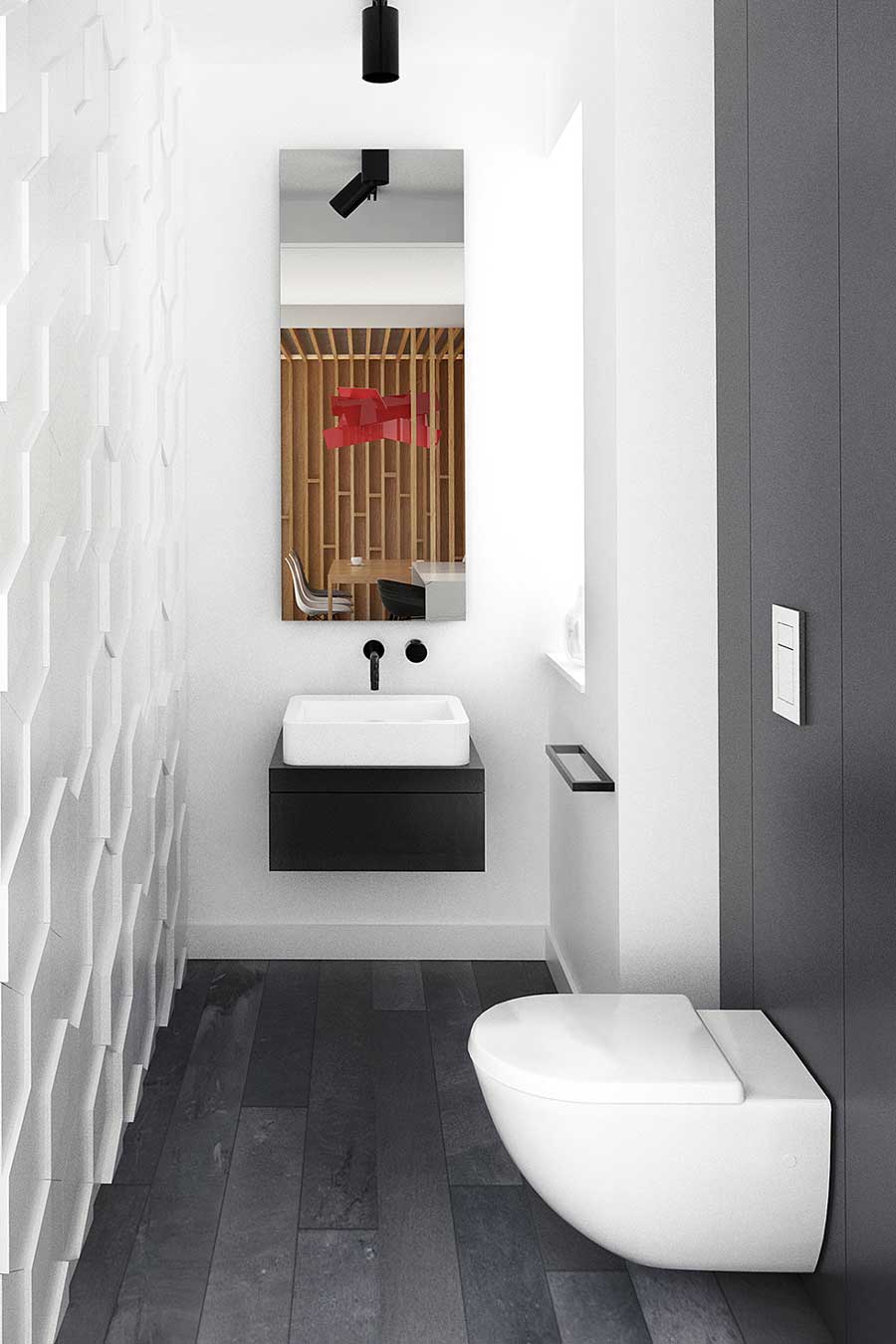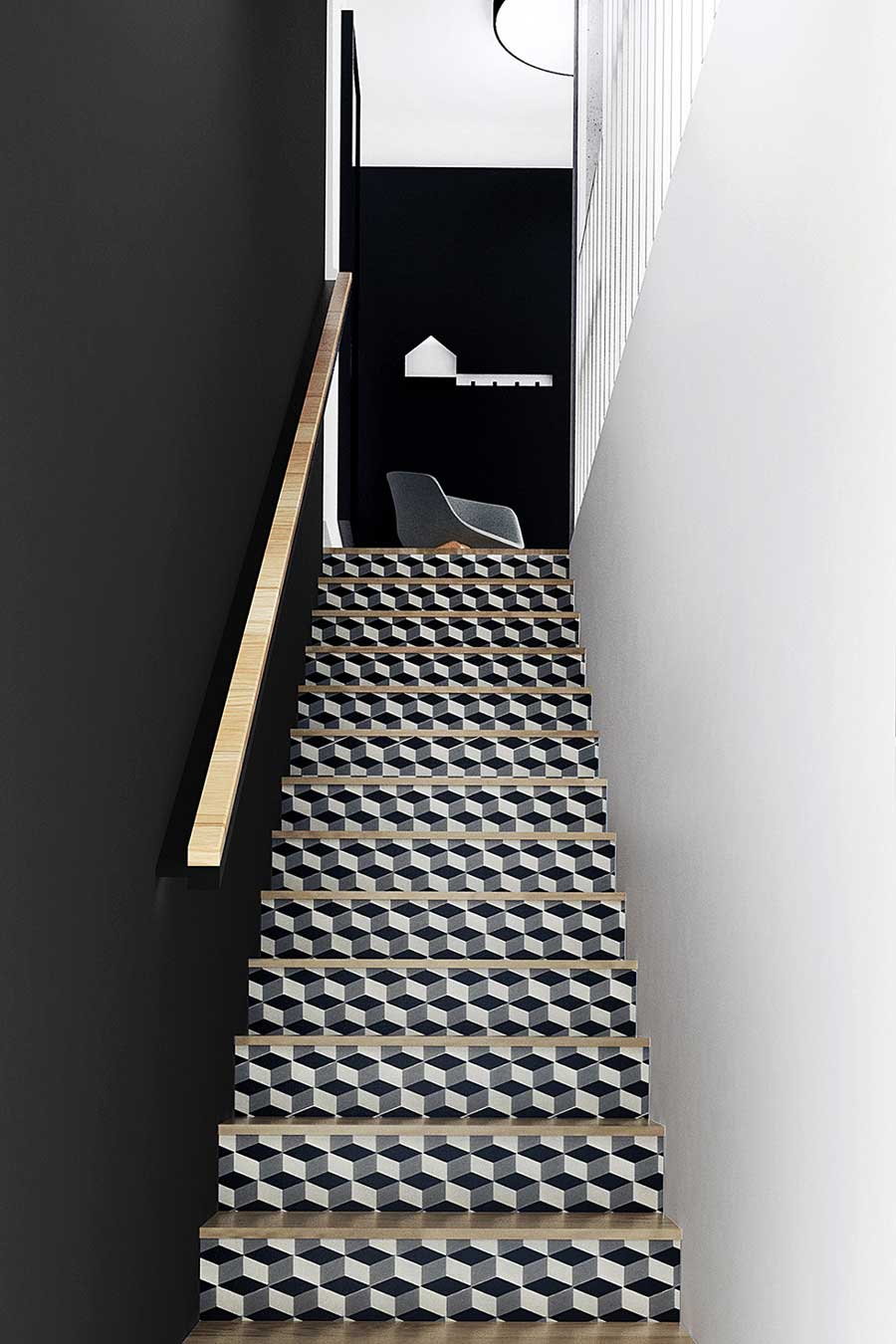 The private zone with bathrooms and bedrooms is located on the first floor. The same minimalist approach is maintained here also but with addition of wood-finished surfaces that harmonize perfectly with monochrome colors. The bathroom next to the master bedroom is distinguished by a noble selection of materials – marble with a delicate gray vein, decorative wood-like tiles and all the lamps are in a black finish that make this interior elegant and peaceful.
More colors appear in children rooms and bathroom, but the basic tone is still white and gray. The rooms have been designed so that over time they can be easily adapted to the changing needs of kids.